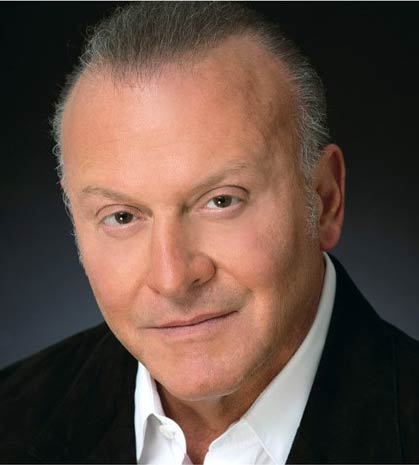 Distinguished and renowned trial attorney, serving Newark, New Jersey, and the surrounding area for over 30 years.
Mr. Pope gained international recognition in 2001, when his client in the heavily reported Continental Airlines "air rage" case was acquitted. As a renowned litigator, he has successfully tried a wide range of complex cases from white-collar crimes to capital murder. Through the years, he has won millions of dollars for his clients in civil cases, most recently winning a judgment of $7.9 million in a paraplegic personal injury case.
Mr. Pope has tried some of the highest profile cases in the state, and his firm provides specialized legal services concentrating in criminal law, personal injury law, administrative law, and family law.
As a certified civil and criminal attorney, Mr. Pope is consistently called upon to give legal opinions on Dr. Phil, for various newspapers and is a lecturer for the New Jersey Institute of Continuing Legal Education. He has been a guest commentator for Court TV since the network's inception and has appeared on several news programs including CBS, ABC and NBC, as well as "Dateline" and Fox News Channel's "60 Minutes."
Landmark Victories & Awards Through Verdict or Settlement
$7.9 million settlement during a trial for a young man left as a paraplegic.
$1.8 million settlement in products liability.
$750,000 settlement after a jury verdict in favor of Plaintiff on a UIM claim case.
$680,000 structured settlement for a girl burnt while in the care of a nursery.
$550,000 settlement for a client injured due to institutional negligence.
$550,000 settlement for a man attacked while in the custody of prison officials.
$500,000 settlement for a wrongful death.
$480,000 settlement for a woman misdiagnosed with a breast tumor.
$425,000 settlement for a young woman whose leg was injured in an elevator shaft.
$372,500 for a young man inexplicably ejected from a backseat of a moving automobile in a Dram Shop case.
$360,000 for a woman with back injuries involved in a chain reaction motor vehicle accident.
$333,000 settlement during trial for a passenger in an automobile struck by a truck.
$325,000 for a woman with multiple fractures after being struck by a motor vehicle while she was in the middle of the road tending to a wounded bird.
$245,000 settlement for a young woman suffering a cervical spine injury resulting in surgery.
$240,000 settlement for a driver in an automobile struck on the side by a truck.
$225,000 settlement for a woman who broke her ankle after slipping on ice.
$216,500 for a client who suffered injuries from a multi-car accident.